Here's how I got a HUGE AFCO heat exchanger made for the GT500 installed in an 03 Cobra.
First remove the factory crash bar and replace with a tubular crash bar for space and clearance. I used a Donathen Racing crash bar.
Because I was curious I weighed the factory crash bar at 14 lbs and the tubular at 4.6 lbs.
Next I mocked up what would become some brackets to mount the heat exchanger to the crash bar.
Very simple as you can see. I just trimmed it down.
This shows the layout and how it would work.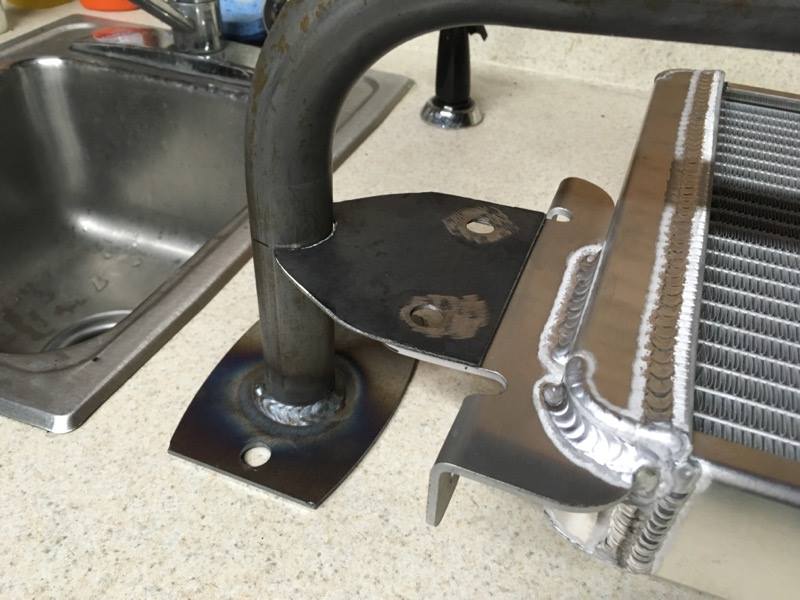 Here it is mocked up.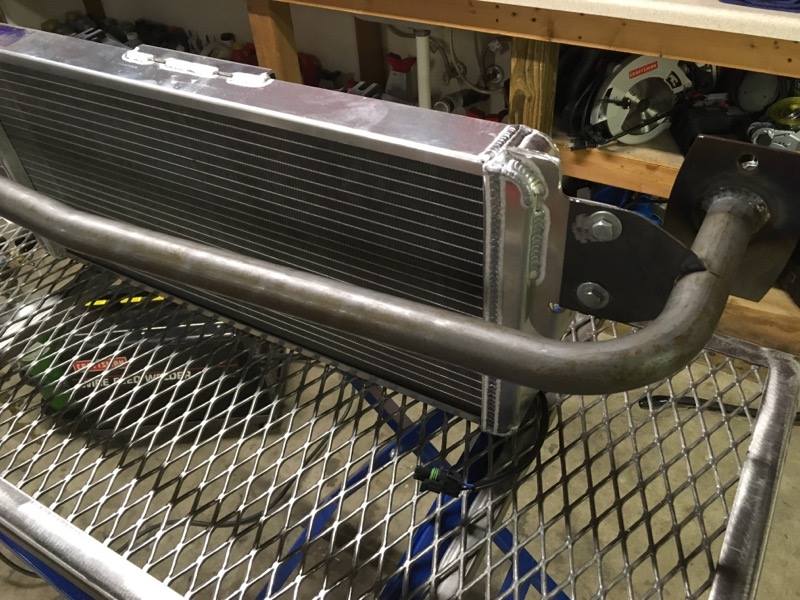 And finally in the car after welding the brackets to the crash bar.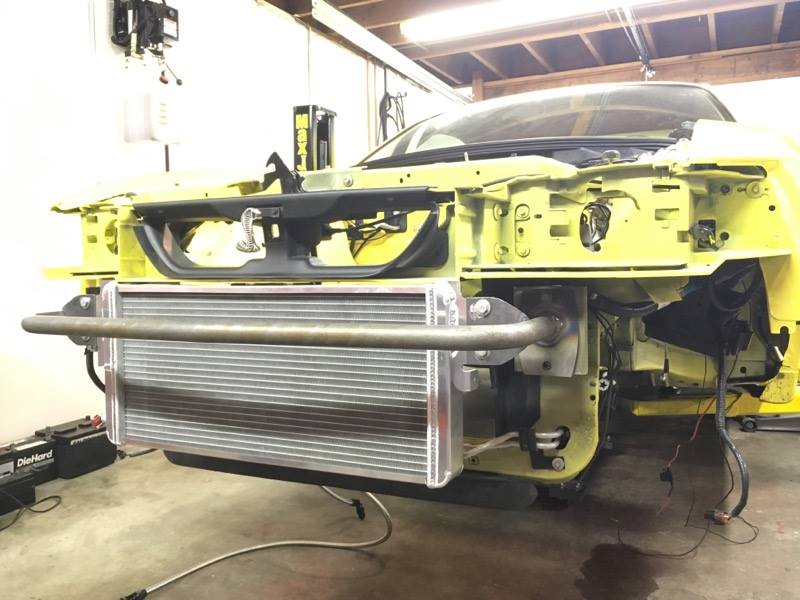 Its absolutely HUGE compare to the factory setup. Almost looks like the engine radiator.
Here you can see I opted for the dual 10" SPAL fan option to really make this very effective.
The nice thing is the bumper goes back on without any cutting or modifications.
The heat exchanger tucks right in there.